40. Caesar: Rome vs Gaul
Caesar is an innovative card driven wargame that builds upon many of the foundations of Mark Simonitch's earlier design, Hannibal: Rome vs. Carthage. It's fast playing, elegant and features a game state that seems to require constant reassessment as threats pop up and change very rapidly. A much more interesting dice-based combat resolution replaces the, for my taste, less interesting battle cards found in Hannibal. Hannibal and Caesar are both great games but Caesar is a refinement of its predecessor resulting and one of my favorite card driven games.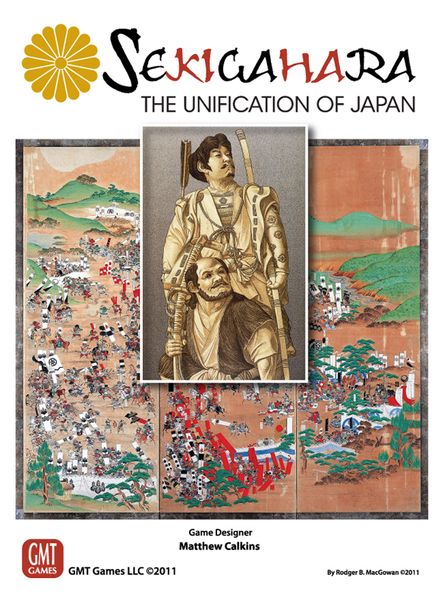 39. Sekigahara: The Unification of Japan
I initially bounced off of Sekigahara pretty hard. At first, I found no satisfaction in the combat resolution cards, much like Hannibal. After deciding to revisit the game, I discovered that the card play of Sekigahara is far deeper and much more rewarding than I initially thought. Mechanically simple but extremely clever in design, Sekigahara is an amazing game that has revealed its true potential over the course of continued play.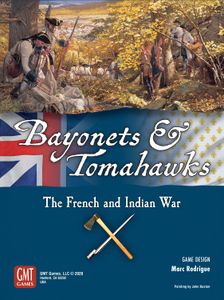 38. Bayonets& Tomahawks
I guess this is the part of my list where I'm dumping all my card driven games. That wasn't by design but as I process these past few picks, I realize that they all share the common trait of being elegant, fast-play card driven games. None of games 40 through 38 are overly complex or monster wargames. They each build upon and offer new and interesting takes to the CDG genre and don't overstay their welcome on the table. Bayonets & Tomahawks contributes its fair share of innovation and development to the genre with my favorite being how the differently shaped combat units interact with each other and lead to interesting combat outcomes. I'll a admit that Bayonets & Tomahawks is a bit of a surprise hit for me. It snuck in a play in 2021, delivered a fantastic experience and has been occupying brain space ever sense.
37. Advanced Tobruk System
I earlier applauded Last Hundred Yards for standing on its own legs and being its own type of tactical WWII game. ATS on the other hand offers a very similar experience to Advanced Squad Leader. I don't love everything about ATS but there are some very specific mechanic and rule choices that I do generally prefer to ASL. Most importantly, the rulebook is much more condensed and can almost be read much like you were preparing for any other wargame, almost. ATS also features alternating activations as opposed to entire I-go, you-respond phases in ASL. I could make a list of differences and things I prefer for each game but, in short, for me, ATS is a nice change of pace from ASL but does not dethrone it.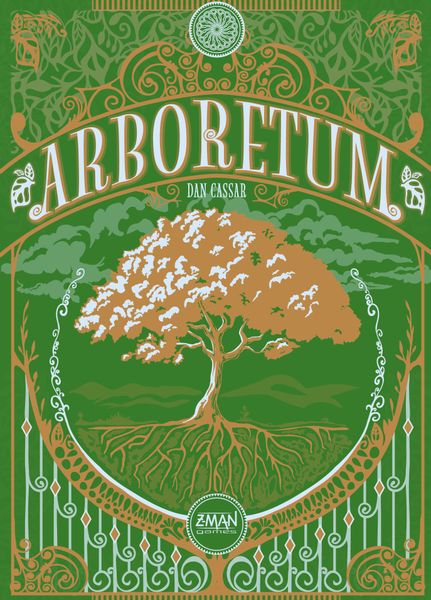 36. Arboretum
I alluded to Arboretum way back with game #79, Red Rising. Arboretum is this surprisingly tense little card game about planting different trees in increasing numerical order to try and score the most points. Scoring isn't a guarantee though because you have to hold back enough trees in your hand to be eligible to score that type of tree. It's simple but fascinating and sometimes excruciating trying to determine which cards to play, discard or keep. A brain-burner that I absolutely love.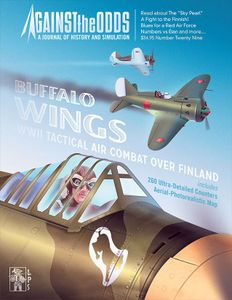 35. Buffalo Wings
I am not good at playing Buffalo Wings. In my first face to face game my opponent, Mitchell Land, pointed out that after probably 5-7 turns of zooming and whirling around the map, my plane was effectively back to where I started, facing the same direction just at a much lower altitude. The Fighting Wings and Air Powers series covering tactical air combat from J.D. Webster fascinate me. As I dive deeper into these games, which I admit is a process, my fasciation grows. What I really like and appreciate is how the spreadsheet flight logs (tracking expenditures of movement, power, altitude, change in market value, etc.) reinforce the rules you've read and are trying to grock. I joke that it's 'Spreadsheets the Wargame' but I've found I rather like working through that step-by-step process each turn to better understand these very meaty games.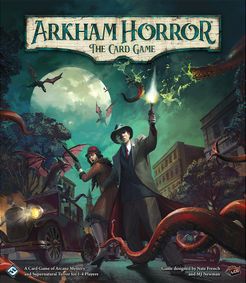 34. Arkham Horror: The Card Game
I recently discussed Arkham Horror: The Card Game as my top solo game. Whether solo, or multi-player, Arkham checks a lot of different boxes for me. First, I love a good Cthulhu based game. I know a lot of board gamers feel an oversaturation of Cthulhu as a theme but so long as the game play is fresh, keep `em coming. For Arkham, everything about this game captures or leans into the Cthulhu vibes I'm looking for. The scenarios, the settings, the art, and even the mechanics all lend themselves to the Lovecraft aesthetic and make for an outstanding scenario based living card game.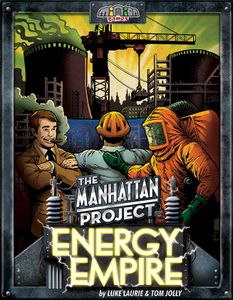 33. The Manhattan Project: Energy Empire
Worker placement, engine building, tableau building, again we're talking about a game that checks a lot of boxes. Manhattan Project: Energy Empire is an example of using the right mechanics and using them well and in new ways. Worker locations are never completely locked down because you can commit more energy to visit a spot that's already been claimed. You can manipulate and use different buildings and energy types that align with your particular approach for that game. A great take on the worker placement genre.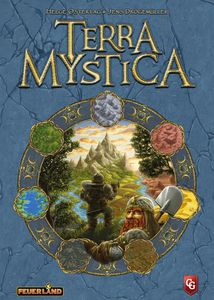 32. Terra Mystica
I owned Terra Mystica for years before I finally played it and I only started playing because I played Gaia Project and couldn't find a copy of it at the time. Terra Mystica is very much a resource management game. As long as you have the resources, you can take which ever action you want. There isn't always an obvious or clear action to take when you first get started but once you start to build momentum and become more and more efficient the game's depth begins to reveal itself. Factions are unique and offer different game play experiences. Games themselves can play out very differently based off those factions and different bonus and scoring tiles revealed. I don't always go for euro games that require a ton of future planning but there is something about sitting down in front of Terra Mystica and realizing that if I do A, then B, that sets up C which will mean I can finally accomplish D.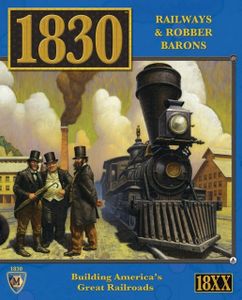 31. 1830: Railways & Robber Barons
You always remember your first and 1830 was my first 18xx game. It closed in a glorious blaze with someone else dumping an empty shell corporation on an unexpecting new player leading to their bankruptcy. For so long I had placed 18xx games on this hard to reach pedestal but 1830 opened my eyes to the fact that 18xx games are not rules complicated, they are practice and execution complicated. With that first hurdle cleared, subsequent 1830 games then revealed how deep 18xx games, including and especially 1830, can be. The best part about 1830 is it accomplishes that depth of play without flashy gimmicks or tricks. Not saying those are bad things, they can make for very fun 18xx games. A fantastic, truly classic game design.