Moving on to the top 50! The difference between games is shrinking as we draw nearer tot he top. Is 49 better than 50, or 38 over 44? Sometimes it depends on the day you ask me. Enjoy!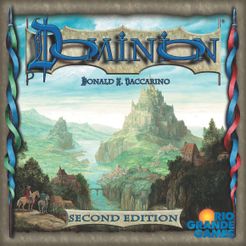 50. Dominion
I arrived late to the Dominion party but glad I finally made it. The combos you can develop and strategies you can implement in this classic deck-builder are fantastic. The game play is quick and refined and totally outclasses the theme. It's one of those games where I asked myself why it took so long for me to play. Nearly 14 years old at the time of making this list and is still one of the best pure deck builders out there. Also the last to crack the best of list.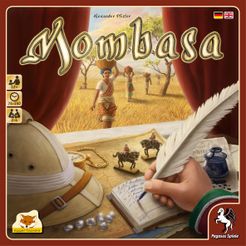 49. Mombasa
The open gameplay of Mombasa often leaves me wanting about twice as many actions as I took by the time the game winds down. Mombasa is a gorgeous blend of several different mechanics including card drafting, pool/deck building, and area control with lots of different paths to venture down. The hand/deck management is a highlight here. As you play cards, they are moved to certain discard piles of which you may only pick up one per turn. This means that where you play your cards will determine which cards are available to you for future turns. It's a great mechanic and just adds to the thoughtfulness of the game.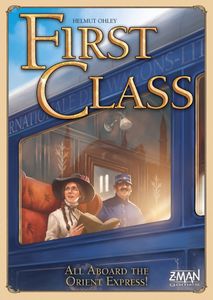 48. First Class: All Aboard the Orient Express!
First Class is a top 5 game for my wife and certainly a favorite of mine to play with her. It is a card drafting game with each card having different abilities or actions, which may even vary depending on where you place the card. There are several different strategies to draft into, and although some certainly feel stronger than others, exploring all the different paths to victory is a blast.
47. Spades
There was a point in time where our family was playing Spades on just about a weekly basis for a couple years. It's a trick-taking game without any catchy gimmicks using a standard deck of cards. Players make bids for the number of tricks they will take and you work with your partner to make sure you don't go under your total team bid. Not a flashy pick but I love a good game of Spades.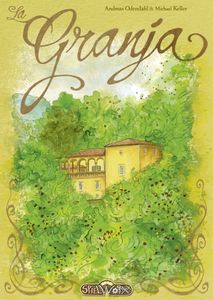 46. La Granja
La Granja is a game about playing multi-use cards to your farm and drafting dice to perform various actions, ideally in a manner taking advantage of your played cards. In addition to managing goods, cards and available actions you must manage and keep track of available deliveries (donkeys) and turn order (through taking siestas). A very tight game that can really shine through careful planning and engine development.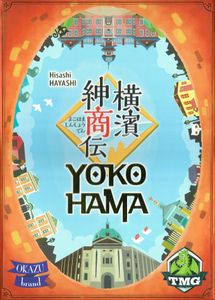 45. Yokohama
Yokohma is another game with great table presence where play matches the shine on the table. Yokohama is a worker placement game of sorts but you may only move your worker (your 'President' in the game) to areas on the modular board where you already have Assistants. The amount of Assistants (cubes), along with other items, at the location determine the power level of the action you just moved to. I'm probably not doing the gameplay justice but I find it fascinating and requiring of careful planning to make sure you are maximizing actions.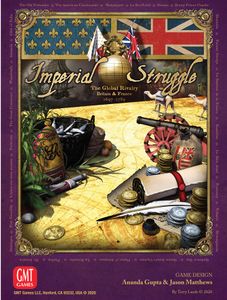 44. Imperial Struggle
When I first tried to sit down to play Imperial Struggle, I did a quick skim of the rules and figured I'd pick it up as we went. One look at the map (also gorgeous) and I closed the Vassal module and fired up Twilight Struggle. Eventually I circled back and was rewarded with an absolute banger. The rules of Imperial Struggle are straight forward but the game is very deep and an absolute thrill to play. Each aspect and region of the game demands your constant attention. You can't devote all your attention to one area and you certainly can't afford to completely ignore any areas your opponent is building their presence.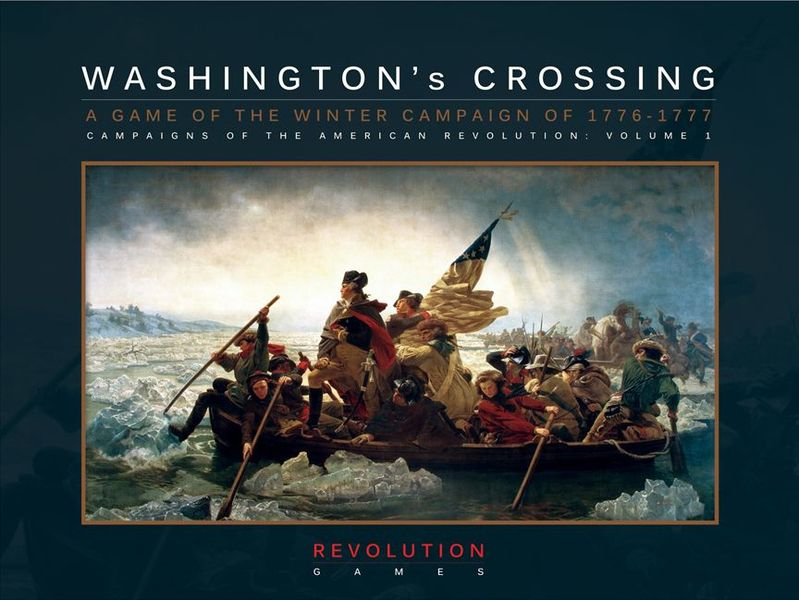 43. Washington's Crossing
The activation system of Washington's Crossing can be a bit unintuitive as you daisy chain through leaders to get your forces in motion. But once I had the basic process down, I found Washington's Crossing to be my favorite game covering the American Revolution. Once Trenton falls (bound to happy early), strategizing and planning really open up. I love the fatigue system (sharing some similarities to Great Campaigns of the American Civil War) and combat resolution is a fun exercise, which I always appreciate in a game.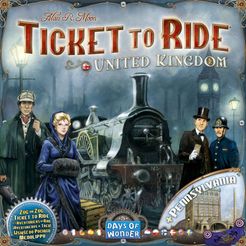 42. Ticket to Ride Map Collection: Volume 5 – United Kingdom & Pennsylvania
Ticket to Ride is one of my first modern board game experiences and is still a game I'll happily play to this day. For my tastes, Pennsylvania is the best game version. In TtR: Pennsylvania players will select a stock share from different companies as they lay routes across the state. At the end of the game, points are awarded to majority shareholders for each company. This provides a straightforward mechanic that doesn't add a ton of weight to TtR but adds just enough meat to set it apart from other maps.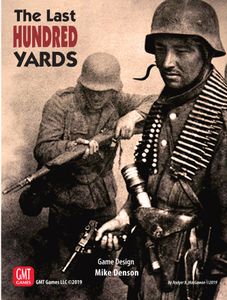 41. The Last Hundred Yards
The Last Hundred Yards isn't trying to be ASL light and we've applauded it for that on the show. Instead, Mike Denson has developed a game series that stands on its own and offers a different experience to Advanced Squad Leader and similar tactical WWII games. Combat resolution, unit activation and even unit eligibility all take on a different form in Last Hundred Yards. The game plays quickly, differently and still tells the same great stories we love to see in tactical games. Don't write off The Last Hundred Yards as an ASL clone because you will be missing out on a fantastic tactical game.