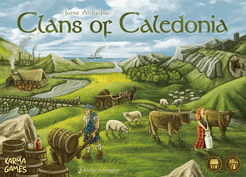 30. Clans of Caledonia
Clans of Caledonia has a lot in common with Terra Mystica and Gaia Project but introduces manufacturing goods and a marketplace with fluctuating prices. The theme is fun one and the variable player factions serve as nice signposts for the direction you may want to develop your clan. Lots of different ways to build out and overall just a fun game to explore.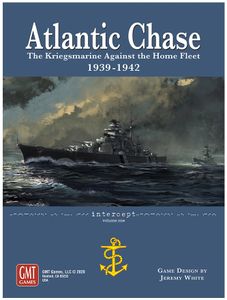 29. Atlantic Chase
Atlantic Chase is the rare exception where I think learning to play a game through a play-to-learn booklet actually works. The game is innovative, unique and is snappy to play. All of my plays have been solo so far which means that Atlantic Chase may be in a position to climb up this list.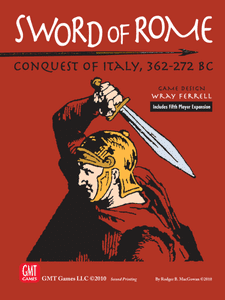 28. Sword of Rome
Well balanced and not overly complicated, Sword of Rome is very tight card driven game where each faction races to conquer early Rome. Where Genesis has very limited negotiating mechanics, Sword of Rome is chock full of negotiations and deal making. Unique faction decks (as opposed to a shared draw pile) make for excellent card play and strong faction identity. Desperate Time cards add a fun wrinkle as well, serving as cards that disrupt play so you can become the active player. Once played, they're gone. Tons of fun, the game itself may take a while to play but turns don't feel drawn out and the game will circle back around to you soon enough. Not a game to be taken personally either.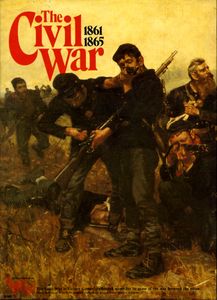 27. The Civil War 1861-1865
There've been several times when talking about The U.S. Civil War (TUSCW) I have been asked if I've played Victory Game's The Civil War 1861-1865 (TCW). Clearly, I finally have or rather, I finally am. I am still actively playing my first game of The Civil War but boy the similarities between TCW and TUSCW are abundantly clear right away. I'll go on record now and predict that TCW will never eclipse TUSCW in my eyes but I will say that TCW is an all-around fantastic strategic Civil War game. Looking forward to seeing where TCW shakes out on the list in the years to come.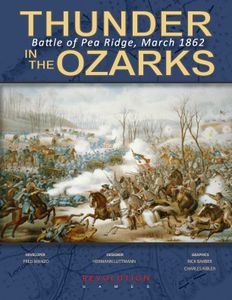 26. Thunder in the Ozarks: Battle for Pea Ridge, March 1862
The Blinds Sword System is just a great chit-pull based rules set with great combat resolution and added uncertainty with the command roll. Not only are you unsure what chit will be pulled from the cup, but the effectiveness of the command is also left to the fate of the die roll. Thunder in the Ozarks covers Pea Ridge which is just a fun battle to play out (see Battle Hymn Vol. 1 as well) and features fantastic and very unique art by Rick Barber. There are now 9 published Blind Swords System games. If you have yet to experience this system, I highly recommend you find one on a topic that interests you and give it a try.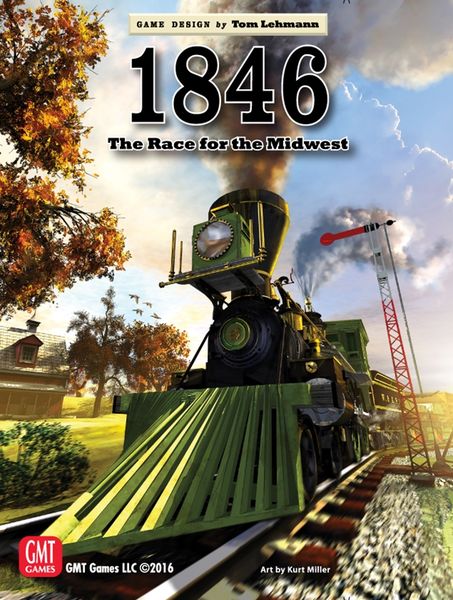 25. 1846: The Race for the Midwest
18xx enthusiasts may roll their eyes as this one but the more I play 1846 the more I come to appreciate it. To be clear, there aren't many stock shenanigans or clever levers to pull in 1846. `46 is very much an operational game where you run good companies. I don't want that with every 18xx play. Yes, sometimes. most times even, I do want shenanigans, but sometimes I just want to sit down run great routes and focus on route development.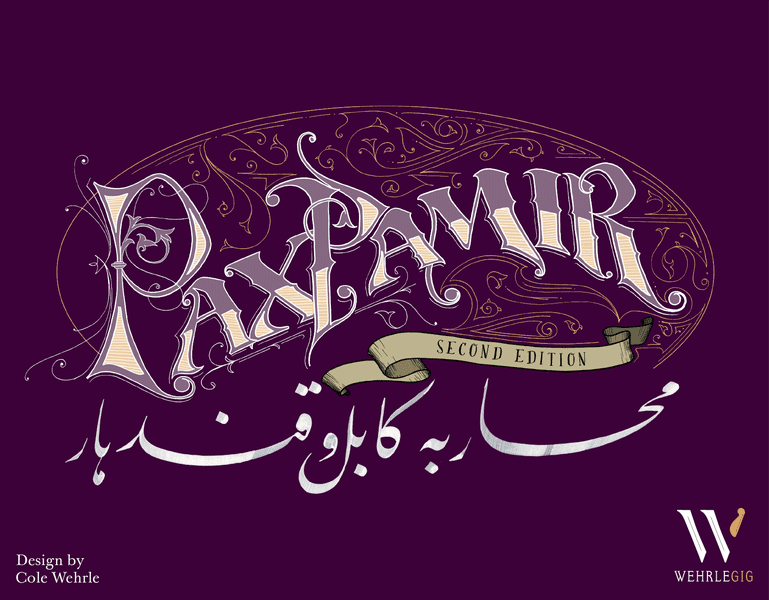 24. Pax Pamir
Tough picking a game you've only played once to crack your top 25 games of all time but here we are. My first play was full of threats, backstabbing and politicking and all of that paired with a very fun tableau builder. The mechanics are actually quite simple, you buy cards and place and manipulate those cards in your tableau. But, In addition to all the deal making, where Pax Pamir really shines is the interactions between coalitions, the board state and card play. Fantastic game that left a last impression after just one play.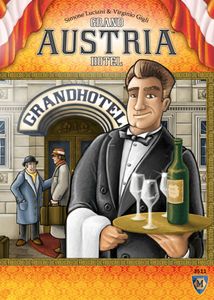 23. Grand Austria Hotel
I love the aesthetic of Grand Austria Hotel and fortunately the gameplay quality matched. Grand Austria Hotel is an action drafting game where the actions and quality of the action is determined by a pool of dice rolled each round. You fill different café orders and place guests throughout your hotel. It's really fun and really charming. You may have heard that this game can drag with 3 or 4 players, which is true if everyone is new to the game. Although we primarily play with 2, I'd happily play with 3 or 4 if everyone was familiar with the game.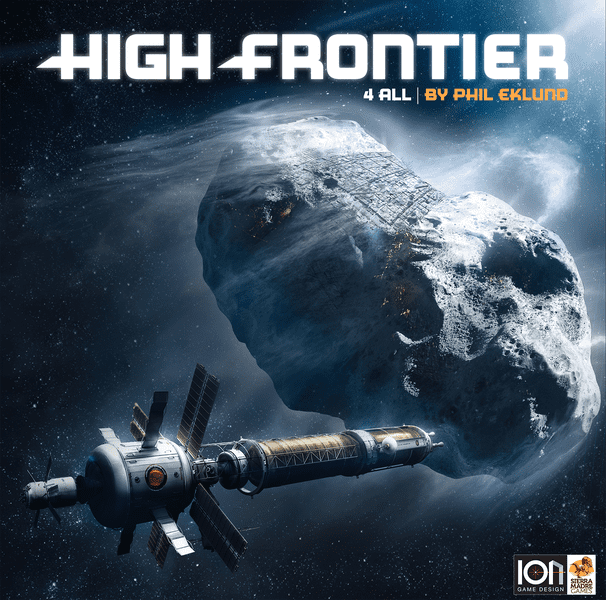 22. High Frontier 4 All
Every play of High Frontier has left an impression on me. This game is capable of telling the most amazing space exploration stories, some failures, some glorious disasters. Sure, High Frontier is a lot to process but once you sit down to play, you'll find the rules are in fact decipherable and this game can be played. Actually, the complexity here is not the rules or icons splattered across the stars. The complexity is maximizing efficiency and trying to identify what you should be doing for the best overall outcome.
21. 1849: The Game of Sicilian Railways
Finally, my highest ranked 18xx game. 1849 features brutal terrain and track development that crawls along like a rusting 2 train. Money is tight and you certainly don't want to be left holding the bag on a dead company. Timing is crucial in 1849, especially for timing stocks. The final 2 shares of each company are these double certificates that I find to be a highlight of the game. Often times there is incentive to hold that double share and positioning yourself to be the lucky buyer can be important. The privates are interesting, the map is brutal (and even features an erupting volcano) and the gameplay is a blast (heh).