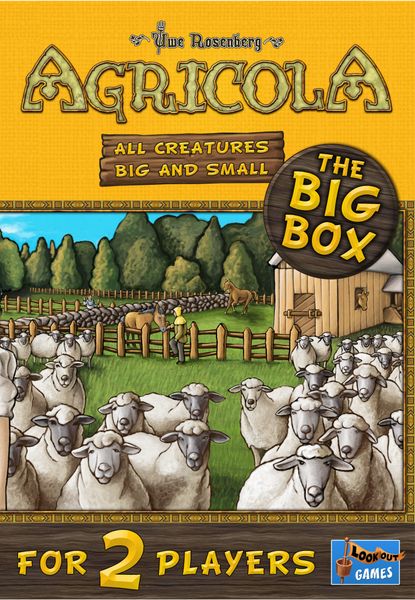 80. Agricola: All Creatures Big and Small
This is probably sacrilege but when push comes to shove, I just enjoy the smaller 2 player version of Agricola more. Some key Agricola elements (e.g. professions, feeding family) are missing in this smaller version but Agricola:ACBS is great fun and still captures the Agricola feel. An important caveat here is the expansions are a must but that's easy to accomplish with the recently printed big box version of the game.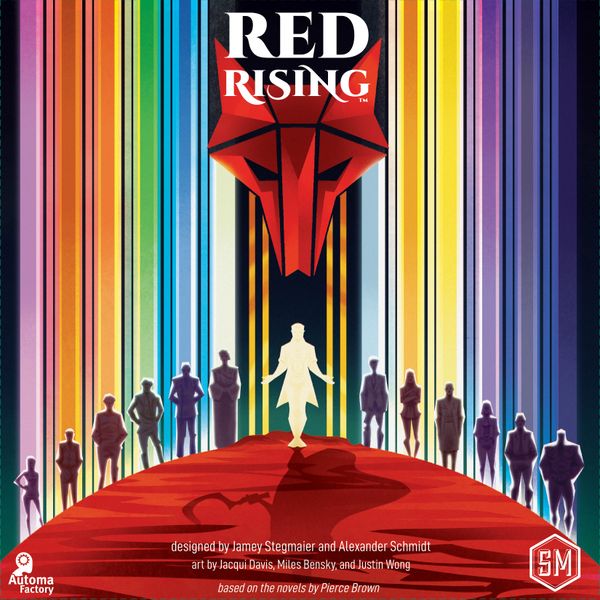 79. Red Rising
Red Rising uses a favorite card game mechanic of mine which is deciding to keep a card in your hand for scoring/end-game purposes or playing it for some immediate benefit. The decisions generated by multi-use cards are excruciating and produce some excellent internal tension and that's definitely present in Red Rising. The theme doesn't come oozing off of the game but Red Rising at least pushed me to check out the books which I highly recommend. Doesn't overstay its welcome on the table and has fantastic art.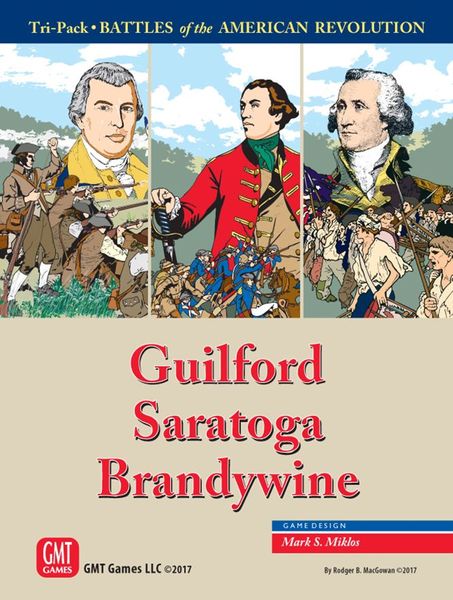 78. Battles of the American Revolution Tri-pack: Guilford, Saratoga, Brandywine
There is some great value to be found in this collection and I seem to always find it hovering near the top of my "I need to play that again" pile. The Battles of the American Revolution as a whole is a sharp, elegant system that plays without getting bogged down. Randomized turn order adds a nice surprise element to the game and troop morale can play a role as well. American Rev isn't a topic I gravitate towards but I think this is a great system, and more specifically entry in the system, for anyone looks for some American Revolution action.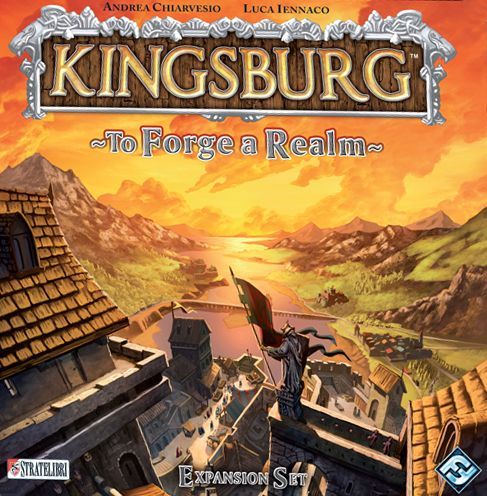 77. Kingsburg
I'll add the important caveat that Kingsburg only cracks this list with its fantastic expansion Kingsburg: To Forge A Realm. With the expansion, Kingsburg is an excellent dice placement game where you have to prepare for a looming threat while developing your realm for victory points. To Forge A Realm adds variety to each player board and future plays. A second edition exists that I haven't played.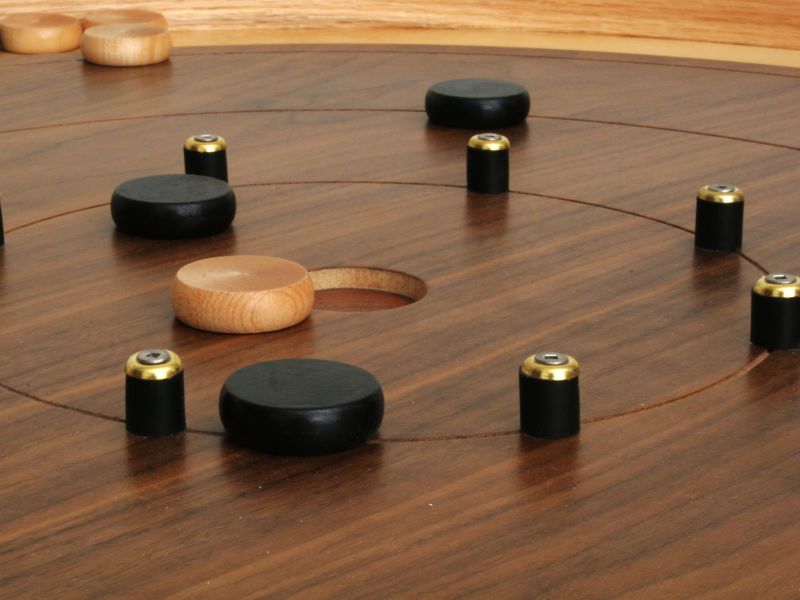 76. Crokinole
I've had success with Crokinole in just about every situation I've introduced it. This is a simple flicking game with targeting rules that shift depending on the current board state. Absolute blast and I'm very happy with the recent Mayday Games board I acquired for my own collection.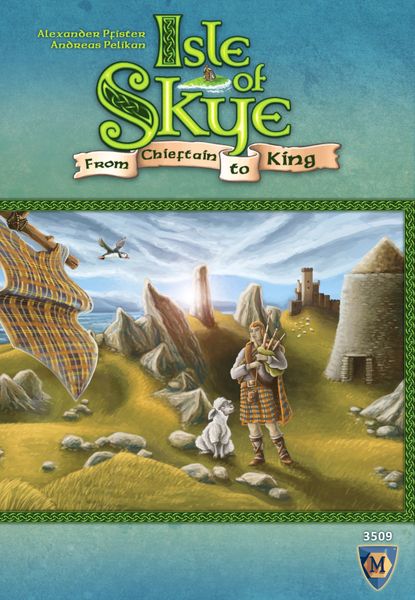 75. Isle of Skye: From Chieftain to King
Isle of Skye is a great blend of auction and tile placement mechanics. The 'trick' here is you price the tiles for sale or to keep. You want to price the tiles your opponents want high enough to take their money, but not so high they buy elsewhere. You also want to protect the tiles you want by pricing them just so someone won't take them from out in front of you.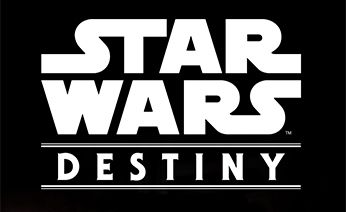 74. Star Wars: Destiny
Oh man, when Star Wars: Destiny came out I was all in. I was cracking packs and going to draft tournaments every chance I could. Prices and publishing delays/schedules killed a lot of the momentum but mechanically I loved this game. Destiny was a collectible card game with dice and tons of Star War theme jammed in. Eventually Fantasy Flight pulled the plug on this game but I still remember it with fondness. When stores were unloading their stocks I bought a bunch up to build a couple of balanced decks to keep around.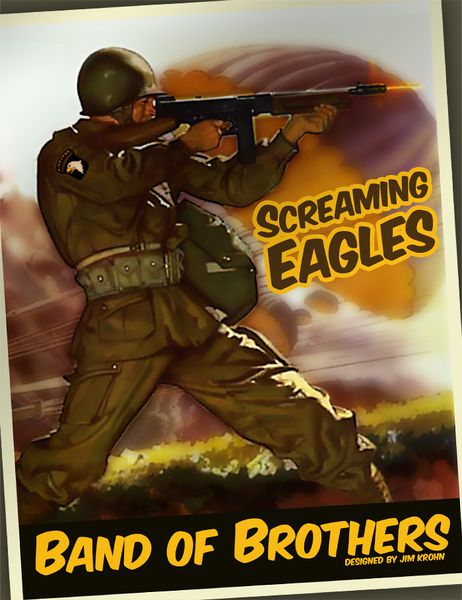 73.Band of Brothers: Screaming Eagles
Band of Brothers was my entry to tactical WWII gaming. If you have no interest in the rules or complexity of ASL and ATS, this scratches the exact same itch with a much, much smaller rule book. Fantastic components and just as capable of telling the great stories that tactical games often tell. The only reason Band of Brothers hovers this far back in the list is because I eventually moved on to ASL and ATS and needed to make space.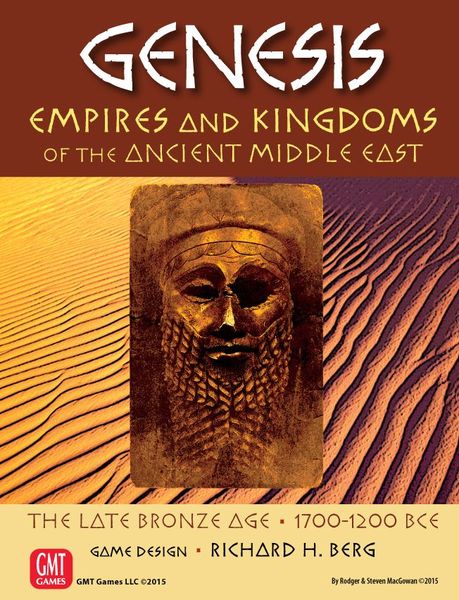 72. Genesis: Empires and Kingdoms of the Ancient Middle East
The thing I like most about Genesis is that it allows me to focus on my kingdom's immediate concerns and objectives. If playing as the Babylonians, there is little I can do to react to events unfolding in Troy or Memphis. My immediate concerns are the areas and threats facing Babylon as my chits are drawn. The result is the game allows me to focus on my kingdom's expansion in a way that I enjoy. On top of that, Genesis has very interesting percentage-based combat resolution where the victor needs to weigh taking vs. inflicting casualties. Richard Berg admitted this game was unbalanced (it's really easy to make a Mitanni sandwich) but if you understand that going into the game Genesis makes for a great play.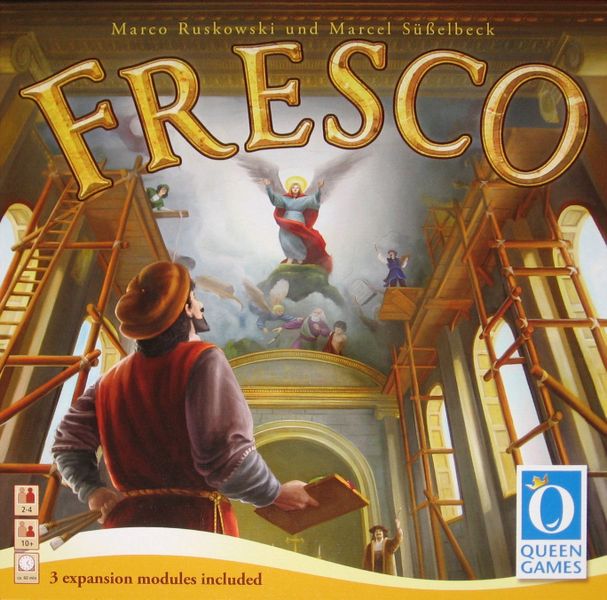 71. Fresco
Solid worker placement with a fun twist and a unique (especially for the time of its release) theme, painting. Here, players commit their workers in secret and depending on how early their painters wake up will either get their preferred spot or the unwanted leftovers. We don't sprinkle in the expansions beyond those included in the base box but we are still enjoying this game several years after its release. I guess you could say it still feels Freshco.