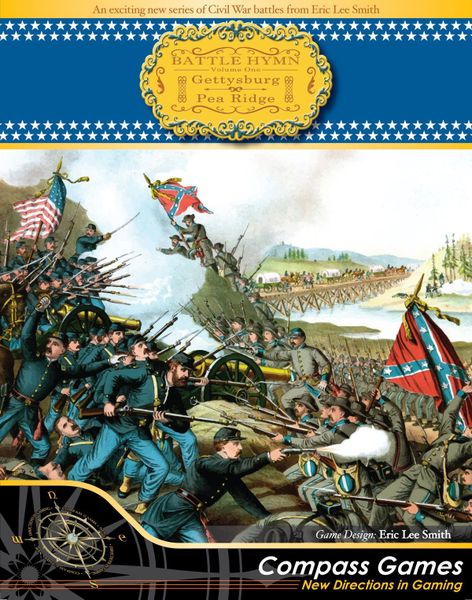 60. Battle Hymn Vol. 1: Gettysburg and Pea Ridge
Battle Hymn Vol. 1 is a chit-pull wargame that recently showed up on the Top 5 games to play solo list. Although combat calculations are rather clunky, the game overall is tons of dice chucking fun. The uncertainty of the chit-pull mechanic adds a lot to this game, especially because even combat resolution occurs on the pull of a chit. The campaign games far outshine the smaller scenarios so definitely check those out.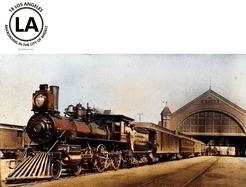 59. 18Los Angeles
18Los Angeles is a direct offshoot of 1846: the Race for the Midwest and plays like a condensed and cramped version of it. Much like 18MS, 18Los Angeles isn't very deep or overly complex, it's just fun, rather straight forward, 18xx on small congested map with some cool concepts (like trains sharing routes). I like how tight the map is and how quickly the game plays out.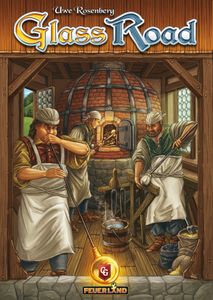 58. Glass Road
An Uwe Rosenberg design that I adore but doesn't hit the table nearly enough. Glass Road is an action selection game where you pick 5 cards to play for a round. If no one else has that card in hand when you play a card, you get all the actions on it. Otherwise, just one. Like many Uwe designs, I love seeing the finished product in Glass Road as you clear forests and build buildings. It's not as grand as some other Uwe designs but the gameplay is solid. The asset wheels are worth mentioning and are a neat way to keep track of resources in the game. Talking about this makes me want to get it to the table ASAP.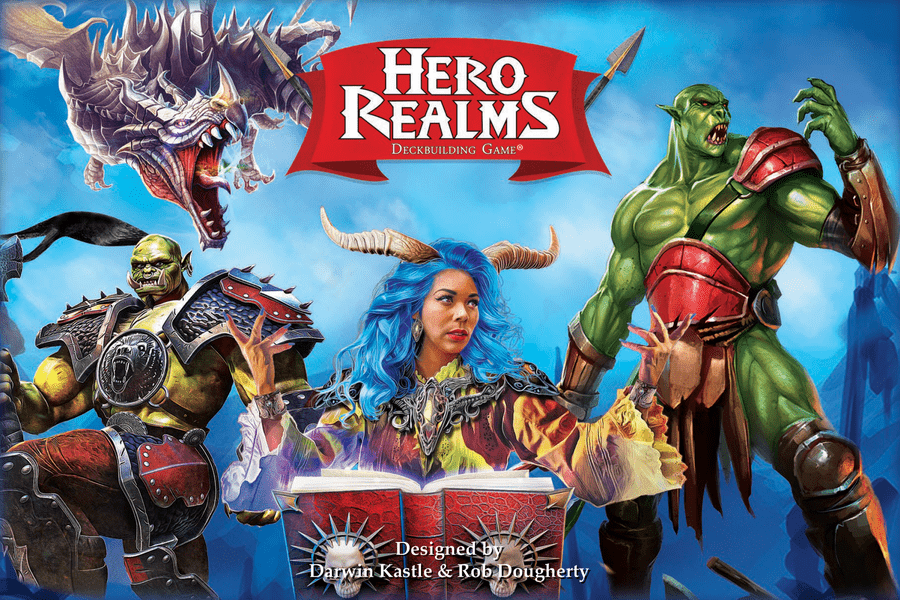 57. Hero Realms
Hero Realms is a light deck building game but it is one of my favorites when played with the unique character classes. The character classes add specialized strategies to the game and without them the game feels rather vanilla. If I'm looking for a very quick playing, easy to setup deck builder, Hero Realms is my choice (again with the class packs, they are an absolute must). The game has been supported past its initial release, but I think the failure to release more character packs has been a big misstep and I would love to see more.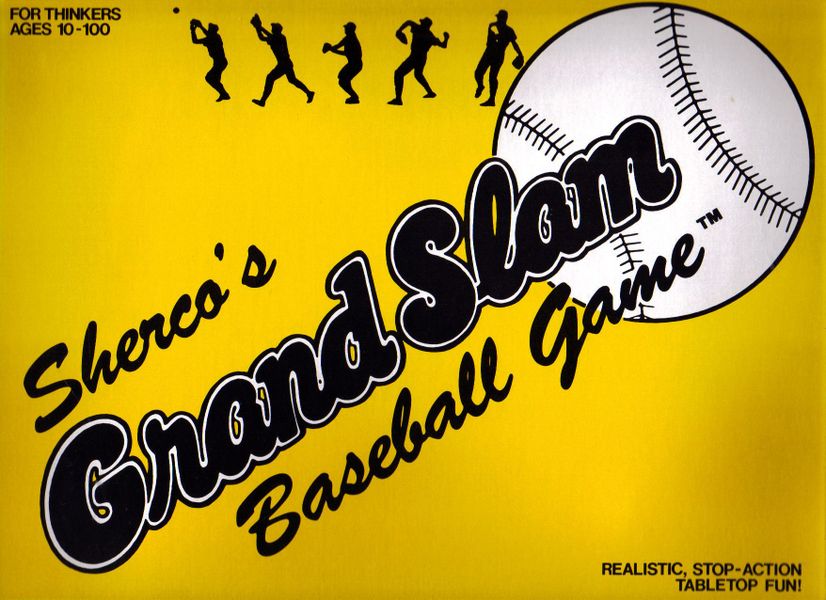 56. Sherco's Grand Slam Baseball Game
Sherco's Grand Slam Baseball is the best sports simulation game I've played. Sherco, like other sports sims of its nature, boils down to chucking dice and seeing what happens. But what sets Sherco above things like Hockey Blast or Strat-O-Matic is not only the vast amount of outcomes that can play out but the amount of actual decisions you can make though the course of a game. Whereas with Hockey Blast (a game I love to play solo) you are along for the ride, in Sherco you have what feels like actual player agency. Maybe those decisions don't actually matter in play but they certainly enhance the experience. Some great fan work (props to the fantastic custom cards by 'Duck') has gone into this game and I've been working on my own wooden based 1985 Royals play set including a mounted Royals Stadium (now Kauffman Stadium).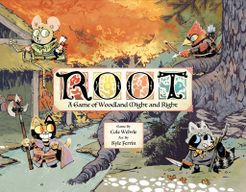 55. Root
Asymmetric woodland warfare! Root is another game that improves with continuous play. I started out thinking some factions would be duds based on their particular mechanics but I've since been able to get a better grasp on each faction. Once I had an understanding of each leaned into their gameplay styles I found that they are all a blast to play with unique paths to victory. Root requires keeping an eye on each player and determining how to respond to an evolving game state while also playing to your faction's strengths. You can't just burry your head and do your own thing but you need to interact with other players. Root allows for that in different ways whether through politicking, warfare or leaching off other in a sort of symbiotic relationship.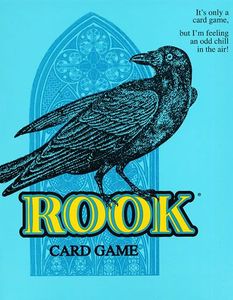 54. Rook
Rook is one of my favorite trick taking game with some of my favorite trick taking rules. Whoever makes the highest bid gets to take the 5 card nest (5 face down cards) and can swap 5 of their cards from their hand. Whoever wins the last trick claims the nest (you can hide pointers in there or set yourself up to be 2 suited). 5's, 10's, 14's, the Rook card (super trump), and most cards taken score points at the end of each round. It's a blast to play, I just think that the nest taker has a huge advantage. The reason Rook falls this low is because of that dominant position that the high bidder can put themselves in. But for an apparently 115+ year old card game, it's doing well for itself. Ranking Root and Rook next to each other was completely coincidental!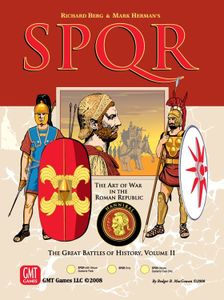 53. SPQR
SPQR has always lived in this weird space for me. When I'm playing the game, I love it. When prepping game or looking back on a game, I sour on it for some reason. I think in large part it has to do with the type of combat SPQR is presenting because although the game rules are a bit dense and gameplay itself is a bit fiddly (solved by playing on Vassal, somewhat), the game design is outstanding. If detailed, tactical Ancients warfare is something you are looking for and you want more on your plate than something like Commands & Colors: Ancients offers, SPQR is a lot of that crammed into one big box.
52. Magic: The Gathering
Even just a year ago there is no way that Magic cracked my top games list but Commander, or Elder Dragon Highlander has completely changed my perspective on the game. If you are unfamiliar with EDH, Commander is 100 singleton card format best at 4 players. I find building a 100 card Commander deck to be tons of fun and Commander just leads to insane combinations, gut busting laughter and sometimes really interesting politicking.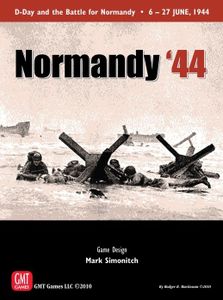 51. Normandy `44
Normandy `44 has been surpassed by more recent Mark Simonitch designs but those don't discredit this fantastic game. For those unfamiliar with Simontich's ZOC-Bond style of games they are, at their base, rather straight forward, you go, I go hex and counter wargames. But piled on top of that base is the ZOC-Bond mechanic and tons of great chrome for each game design. Normandy `44 does slip a bit because of how combat will more likely than not end up on the same CRT column repeatedly due to combat maximums but I still love this game. One of my first hex-and-counter wargames and one I still completely recommend for those looking to play out the Normandy invasion.