This February on History on the Table, Rich and I will discuss my Top 10 games of all time. As that episode draws nearer, I wanted to count down to my Top 10 with all the other games I love to play. Over the next few weeks between now and Episode 35 of History on the Table, I'll be sharing my top 91 games of all time. This list is not exclusive to war games or historical board games, just as it wasn't when I first started the podcast and revealed my Top 10 games. So, follow along as I count down and feel free to share your thoughts and favorite games down below. I'll update each page with the next series as they are posted.
I want to talk a little bit about my process and answer some questions before we start the count down. First off, I started with just about every single game I've played and made cuts of some obvious games (looking at you Phase 10!) and then did an initial ranking of about 400 games using Pub Meeple's Ranking Engine. From there I cut the list down to 153 games and did another run through of the Ranking Engine. Finally, I examined the list, made adjustments where necessary, and settled on my top 91 games of all time.
Why 91 games? 91 was the point where I looked at the list and thought there was enough difference in terms of how much I enjoy game #91 and game #92 that it made for a better cut off point than 100. In other words, games #92-100 probably fall outside of my 'top games'.
Missing games? Some games I am certain that would crack the list and perform quite well were excluded because I just can't make a call on them yet. I simply haven't played them enough. These include Dune, Operation Mercury, Baptism By Fire and Gloomhaven.
Why am I ranking series as whole? I combined GCACW, OCS, Line of Battle and Next War into one entry each and considered my top game in each series for ranking purposes. I did this because I didn't want a run of 4 GCACW games all in a row. If games share a common set of 'system rules', they got grouped together. It's the same story for expansions (e.g., Dominion titles) and tactical games with various modules like Advanced Squad Leader, Advanced Tobruk System, and Company of Heroes.
Something doesn't match up with the Every Wargame Ever List? Rich and I declare that the EWE List is highly objective with tongue in cheek but compared to my own Top X lists, it is more objective. Also, Rich isn't weighing in on the discussion here so there may be some inconsistencies.
---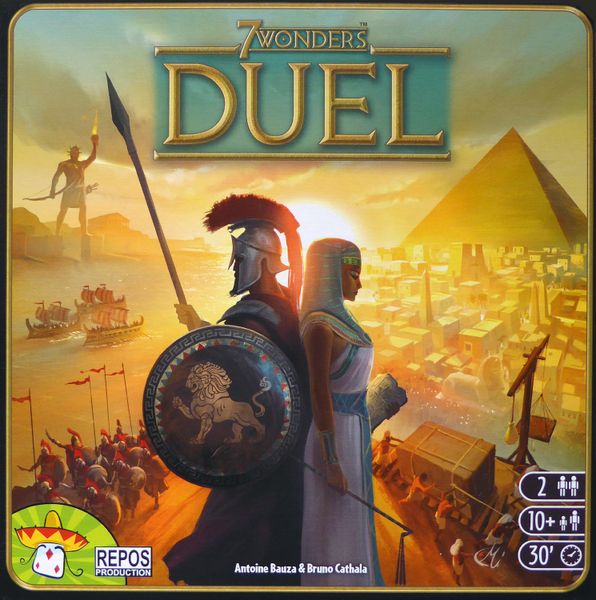 91. 7 Wonders Duel
7 Wonders Duel is an addictive, fast playing 2 player card game where players develop their civilizations by drafting different types of cards into their tableau. Each play feels deep and different strategies all feel viable to achieving victory. Fun choices to explore and a household favorite for both my wife and me.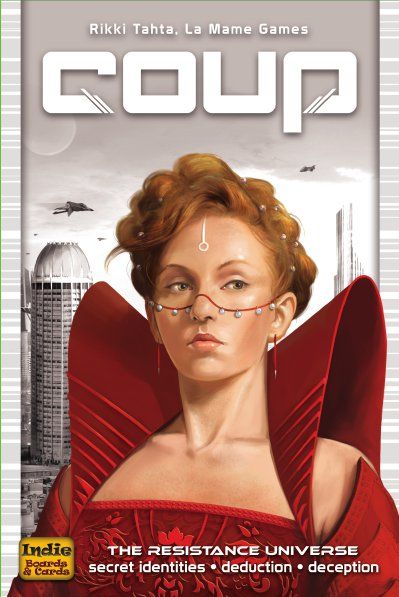 90. Coup
It has been a while since I needed to bring a filler game to a meetup but Coup is probably my favorite in the category. It is also one of my favorite social deduction games. Easy to each and also fast playing I especially appreciate how different play groups develop their own Coup metas. The game itself is incredibly simple. Players can take any character action in the game but risk being challenged and losing influence if they are caught lying.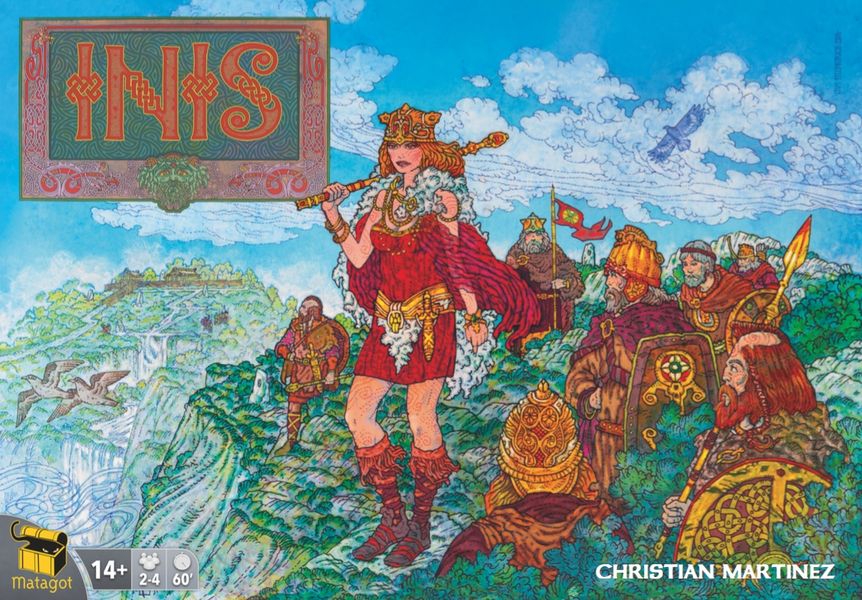 89. Inis
Inis is a gorgeous area control/card drafting game that offers very tight card play from a limited card pool. You will know (mostly) which cards are out there but you won't know when they will be played. Timing and understanding the cards is important.
You'll also have to weigh whether you want to sacrifice a precious card or pull one of your clans from the board as you fight across the map.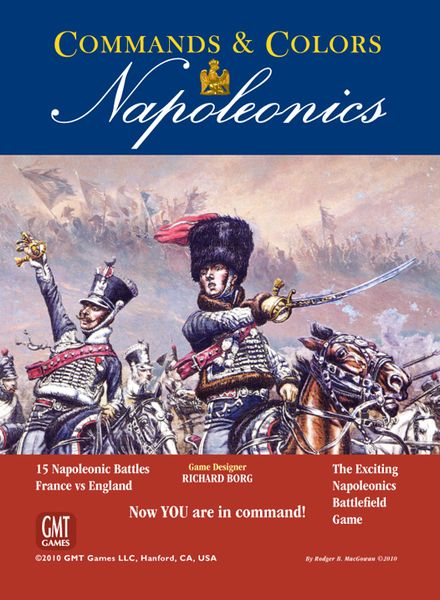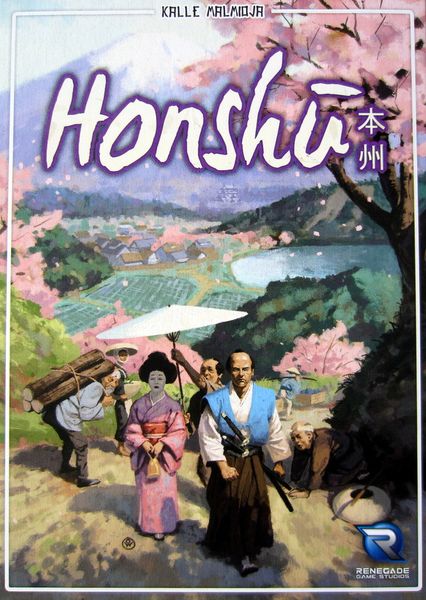 87. Honshu
Honshu is an interesting little card-based tile laying game that also uses some light trick taking elements. In Honshu the winner of each 'trick'/round gets to pick from the cards played to become a tile in their expanding map. That means you may or may not end up with the tile you would like. It's quick, easy to each and has some fun end game scoring.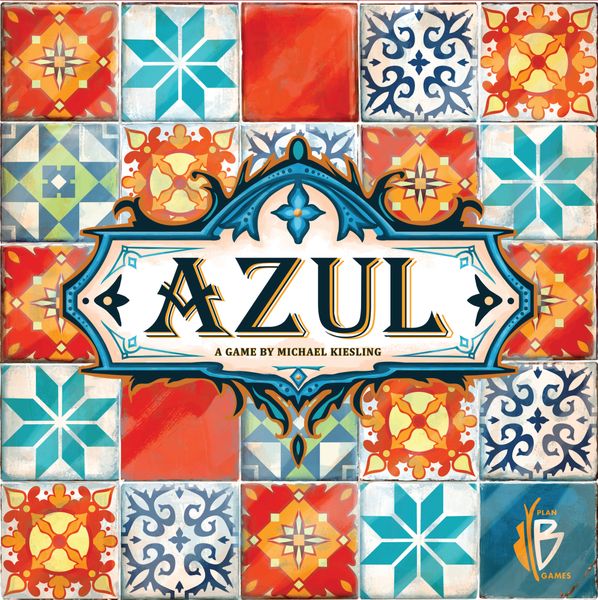 86. Azul
Another quick and easy game and another great looking title. Azul is tile drafting game with a surprising amount of depth to it. You're not only selecting for your own board but need to be mindful of what tiles get left behind. If you (or even better, your opponent) can't use a tile you or they will lose points. If you trigger the end of the game, you want to make sure you are the one popping off for the biggest point combinations.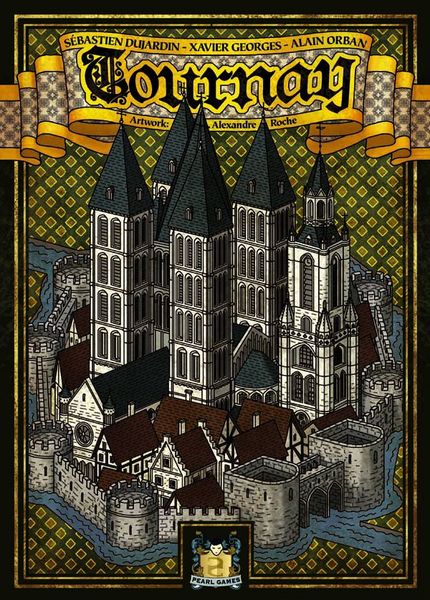 85. Tournay
Tournay is a bit of a hidden gem in my opinion. I can see how it is easy to brush aside for more exciting looking games for sure. But inside the box is an exceptional game that shouldn't be missed. You draft different building and character cards into your 3×3 grid that either provide ongoing benefits or can be activated by placing workers. It has a super interesting mechanic where you can pay your opponent to use their workers if you run out. Fantastic at 2 players.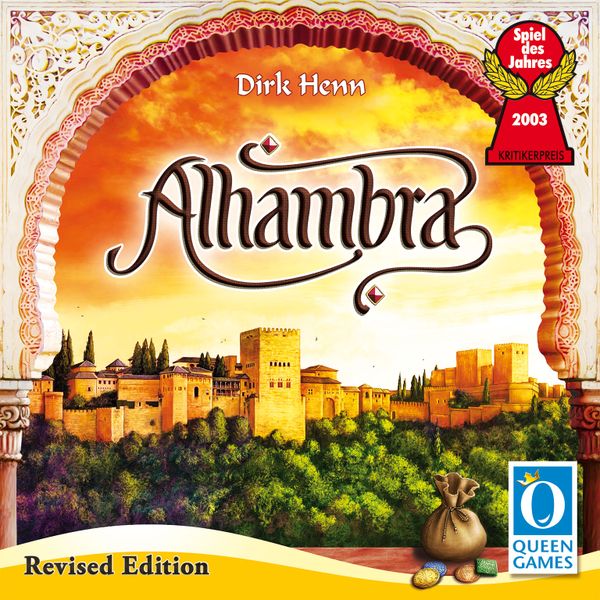 84. Alhambra
Alhambra is a euro game classic and it's always a delight to play. There isn't a really wow factor to tell you about or anything overtly noteworthy, it's just a solid playing tile placement/set collection game that looks really nice on the table. The rules can basically be boiled down to either collecting money or purchasing/placing buildings into your Alhambra. There are placement considerations and set collection scoring to keep in mind but that's about it. Simple but effective game design.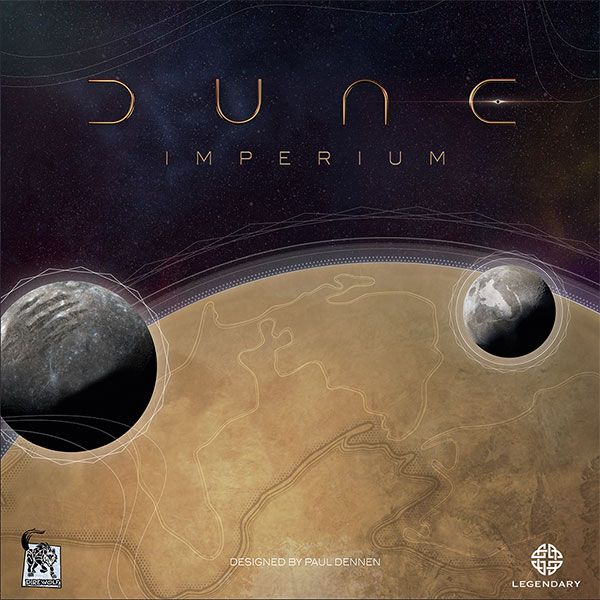 83. Dune: Imperium
Dune: Imperium is a great design that uses two of my favorite board game mechanics, worker placement and deck building, and throws a great theme on top. I'm a little surprised to find it this far down the list but maybe it's a rising star.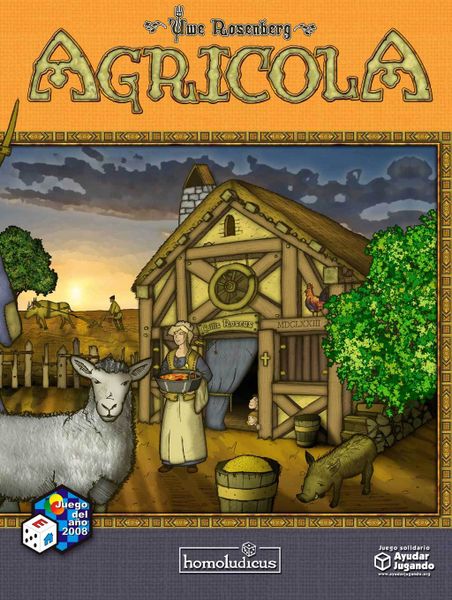 82. Agricola
Agricola used to be quite a bit higher in my past top lists. Nothing has changed in terms of quality of the game, it is still fantastic, tight and sometimes punishing. It gets knocked down because there are several Uwe Rosenberg games that I prefer to play. I've found that I enjoy the more sandboxy worker placement games and Agricola feels restrictive, especially compared to some future Rosenberg titles. It's not that I mind the brutality of feeding your family in Agricola but I like feeling as if I have different options to choose from, even to meet tough demands.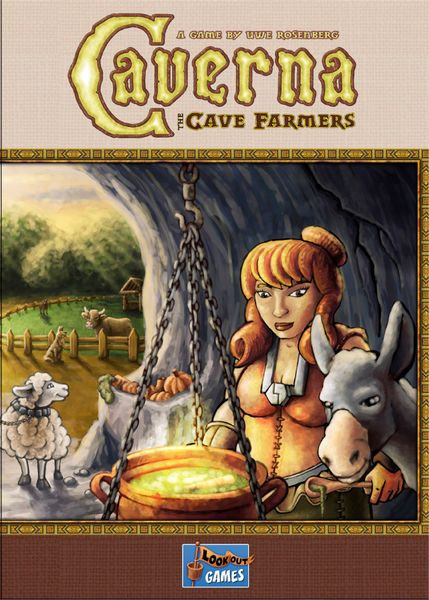 81. Caverna
Caverna also used to be much higher up in past lists but doesn't find itself here because it feels restrictive like Agricola. No, Caverna offers plenty of different options and is quite a bit more flexible than Agricola. That being said, it just didn't resonate quite as much with me as other Uwe games have.
This seems as good of place as any to go ahead and point out that although we are at the 'bottom' of my Top 91 games, these games are still in the top 20% of all games I've ever played. So don't worry, Agricola and Caverna are still great games that I love to play.
Only one war game so far but I suspect that we may see one or two more in the coming posts. Check back next week our next list. This page will be updated with a direct link when posted.

Again, feel free to share your thoughts down below.