Welcome back to another guest Top 5. Excited to have fellow podcaster, tiki aficionado and Child of the Fence, Jason Young!
Jason: I'm one half (or one third depending on how you slice it) of the Advance After Combat podcast at https://advanceaftercombat.podbean.com and facilitate all the Alcoholic Adventure Cabal (see what we did there?) RPG actual plays at https://aac.podbean.com.
I recently offered a menu of Top 5 offerings to Jason and he delivered lists for several. After realizing he and I take solo gaming in different directions I thought it would be a great list to start with.
Jason: When people ask me about solo games, I tend to just think of solo only (or primarily solo) games, rather than games that can be played solo (which to me is basically everything). I also like relatively small games that are easy to play.
When playing solo, I look for a balance between interesting decisions and ease of setup. Which means I can forgive a game that you are only 'playing' to check results if it's fast playing and easy to setup. It also means that Beyond the Rhine didn't make the cut. Sure I could solo the whole shebang but I've got things to do. This left me considering both games designed for solo play (admittedly I don't play many of those) and games where I play both sides.
Number 5
---
Jason: A Week in Hell (Battles Magazine)
A Week in Hell is a tiny game, with great components (for a magazine game) about the beginning of the Battle of Hue. You're clearing out the southern part of the city using your meager supply of Marines, trying to keep infiltrators at bay and hopefully keeping all the bridges intact for future operations. It's quick, tense and rewarding and is my go-to Vietnam solo game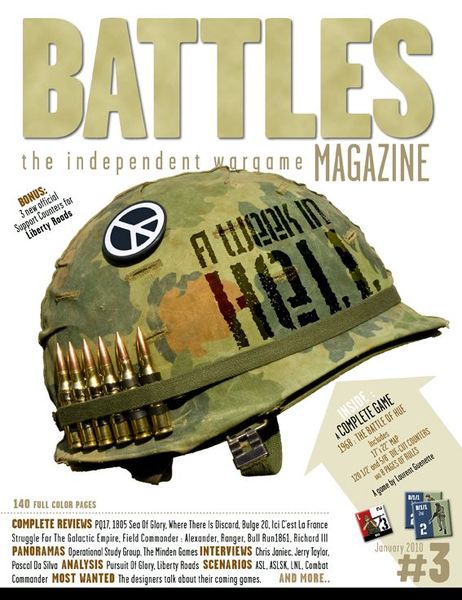 Matt: Hockey Blast (Plaay)
Hockey Blast is a sports simulation game that is very fast to play, and even faster to setup. Set your lines and start rolling dice and consulting charts. The game unfolds by checking for certain symbols and key words that are all easy to identify to keep a nice game flow. This makes this list over something like Sherco's Grand Slam Baseball because I would only ever play this solo. Fun to watch games unfold but not many meaningful decisions to be made.
Number 4
---
Jason: Enemy Coast Ahead: The Doolittle Raid. (GMT Games)
One of my favorite things in games is having different ways to play it, and both Enemy Coast Ahead games do that excellently. The Doolittle Raid has you commanding flights of B-52s on bombing runs again Japan near the end of World War II. The latter scenarios increase the complexity by including flight turns, then naval turns and finally the full boat of planning the mission through to the debriefing. It's a lot of dice rolling, but in a way that to me is more engaging that the "B-17: Queen of the Skies" kind of way and the debriefing after each mission sums up your efforts wonderfully, leaving you celebrated or chastened.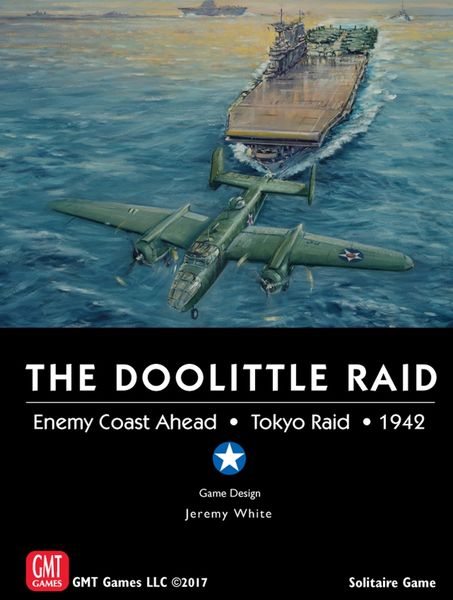 Matt: Pavlov's House (Dan Verssen Games)
Pavlov's House shares some similarities with the tried-and-true States of Siege system (a pending doom advancing along several fixed tracks) but shines in its wealth of decisions offered to the player. In Pavlov's House you not only make tactical decisions inside the apartment stronghold but also try and maintain operational command and support. Each section of the game will require tough decisions but you will find that you lack the resources available to do everything you would like or need to do.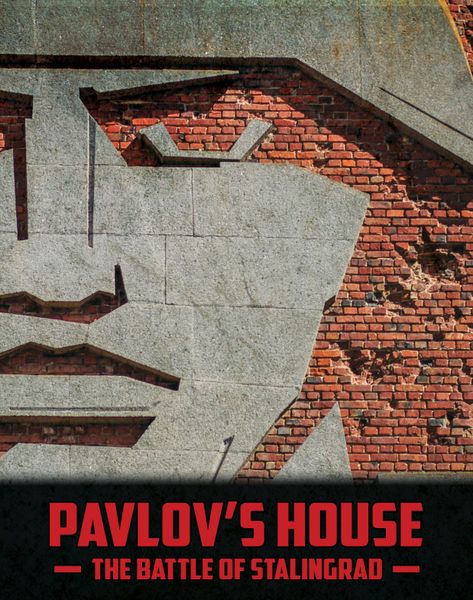 Number 3
---
Jason: RAF: The Battle of Britain (Decision Games)
More air war in WWII! And first things first, this game looks fantastic on the table. The game has you commanding the British RAF fending off German air raiders in the traditional Lion scenario, you can turn the tables and play as the Germans in the Eagle scenario or you can play head-to-head in the two-player game, each with its own rulebook. The game provides you some intel on what is coming, but it is incomplete which gives a great tension as you spread your resources around the home island trying to protect assets and keep the raiders at bay. You get attached to your pilots despite some fiddliness and some rules overhead but the game tends to reward good play and hooks you in.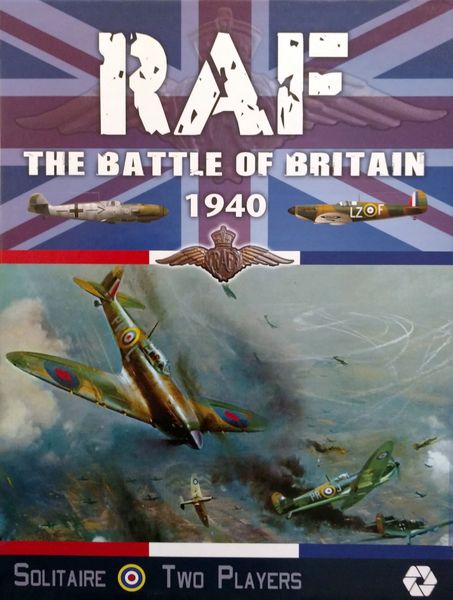 Matt: Battle Hymn Vol. 1: Gettysburg and Pea Ridge (Compass Games)
For my tastes, it's hard to top the chit pull mechanic for solo wargaming. The randomness and bit of chaos helps me play both sides without being able to plan too far into the future. Battle Hymn may have some unintuitive combat but as a whole I still dig the game. Not only are troop command decisions determined by the fate of the chit cup but so is combat which is great for solo (and opposed) play. You might be setting up a great set piece but things can easily go awry if either combat chit comes out too early or too late.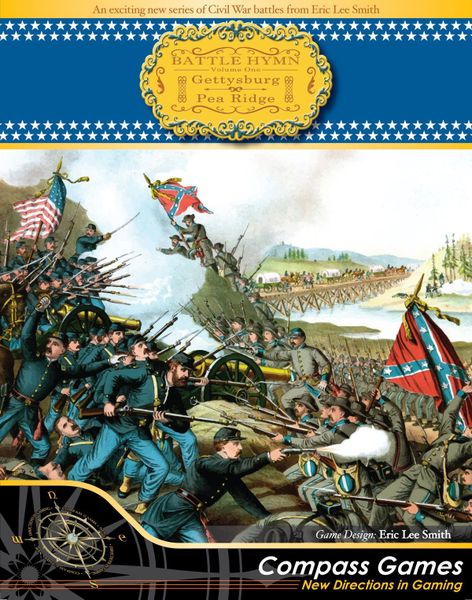 Number 2
---
Jason: D-Day at Omaha Beach (Decision Games)
The (John H. Butterfield designed) D-Day at… games are fantastic. Through the innovative fields of fire on the map and a purely card driven system there is a lot to like here. Omaha gets my nod, barely, as the top since it was first, but Tarawa and Peleliu are fantastic as well. They are hard to win and grueling when your troops are getting mowed down but so rewarding when you finally start gaining ground and eventually win. Pro tip: snag the flipbooks from the BGG files page and you're off to the races.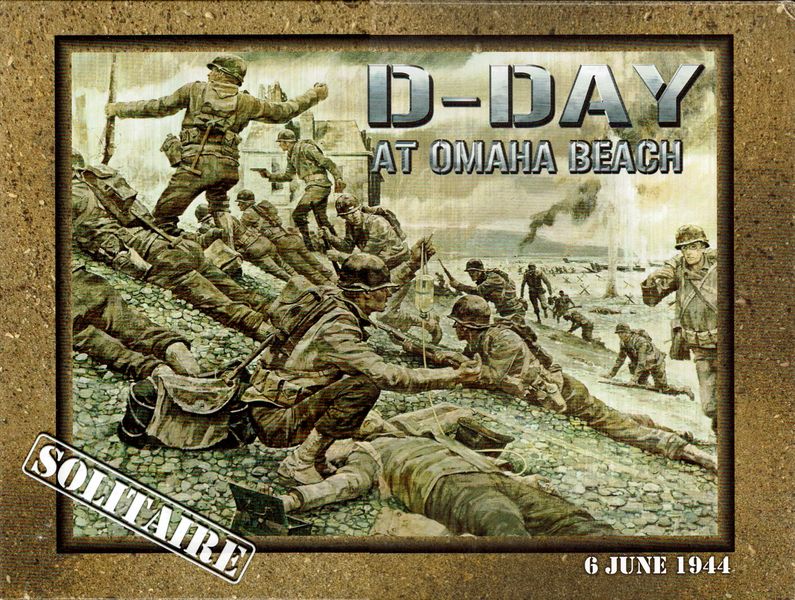 Matt: Thunder in the Ozarks: Battle for Pea Ridge, March 1862 (Revolution Games)
Chit pull. American Civil War. TitO checks the right boxes for my type of solo play. The reason Thunder in the Ozarks slides in front of Battle Hymn is I find combat as a process more enjoyable to walk through here. I will say that both are great games and worth checking out even if you can only play solo. The added trick in TitO is the command roll. When a division comes up for activation, before you select a brigade to act, you make a roll and may find that you are stuck with limited activation or can issue a brigade a full command. I and most people I talk to recommend the Blind Swords System.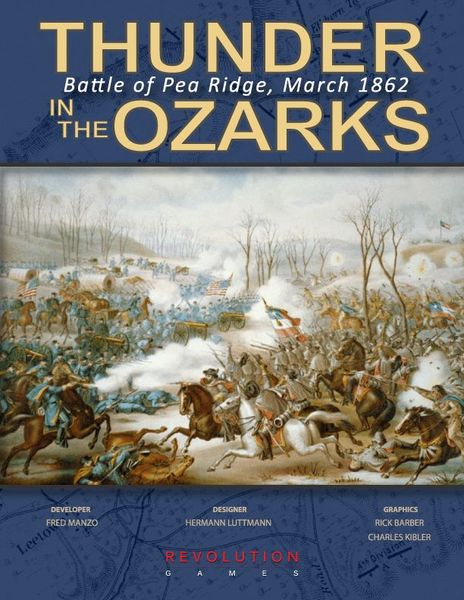 Number 1
---
Jason: Ambush! (Victory Games)
Ambush! is a game that couldn't be made today. The obvious time and testing that went into the game is only realistic in a full-time employee environment. The game is so innovative with its paragraph system that models and rewards realistic tactics. It's tense and personal and each hex holds so much danger as you creep toward your objective. With a roster of troops, fitting them out with gear, excellent campaign play and a ton of scenarios Ambush! is a treasure.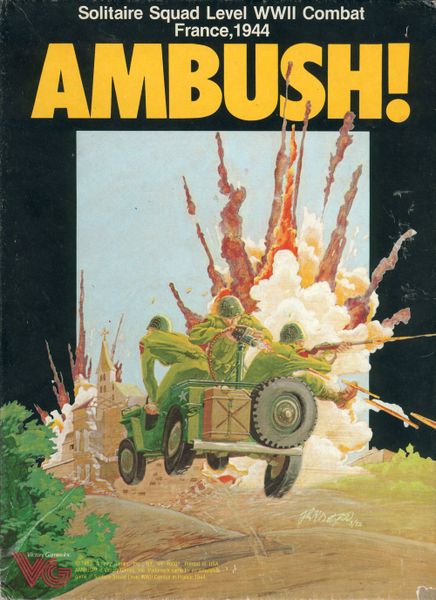 Matt: Arkham Horror: The Card Game (Fantasy Flight Games)
Arkham Horror is getting better with time and continued play. When I first played 'Night of the Zealot' out of the core box I thought the game was fun enough but Arkham didn't show its true colors until the Dunwich Legacy expansion came out. Not only is the Dunwich campaign way more interesting but the added cards greatly expand the deck building element of the game. This true of the subsequent expansions which continue to deliver more of a good thing. This is getting a bit of a boost by a recent resurgence in play, both solo and via webcam, but I am so glad to be getting this game back to the table. With creative and tight card play and massive looming threats, Arkham Horror: The Card Game is solid.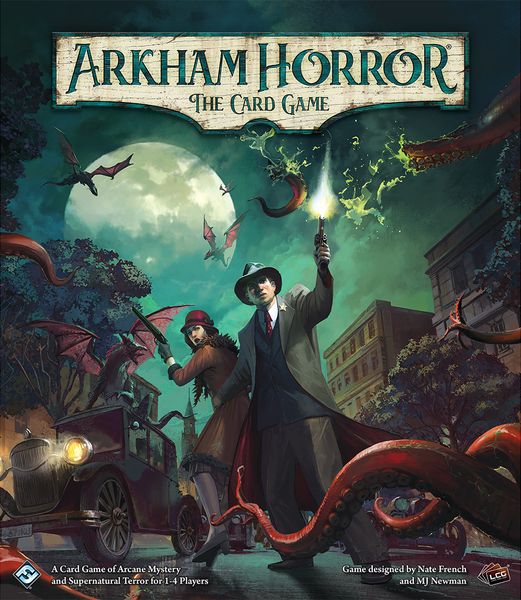 If you are interested in submitting a Guest Top 5 list, please contact Matt at HistoryTablePodcast@gmail.com and thanks to Jason for dropping his Top 5 solo games.