We are nearly there! Later this week Rich and I will record this month's episode and go through my top 10. This is the first place in the list where will we see a group of games ranked so seems like a good time to remind you that I combined GCACW, OCS, Line of Battle and Next War into one entry each and considered my top game in each series for ranking purposes.
Keep an eye out for our next episode that will drop sometime over the weekend.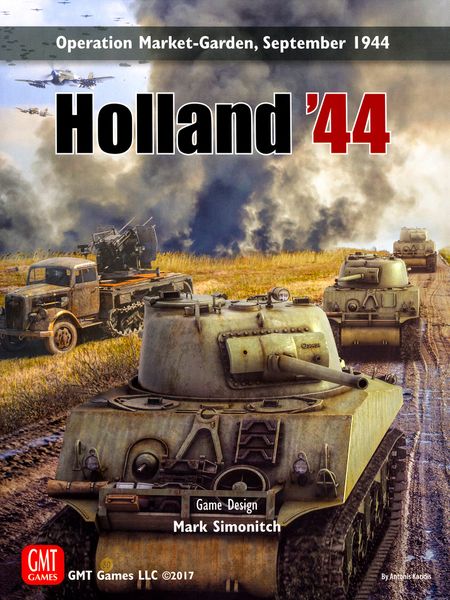 20. Holland `44
Mark Simonitch has created an excellent series of games using his ZOC-Bond system. The games are pretty welcoming to newcomers and have a nice amount of chrome. Holland `44 doesn't have the attack limit from Normandy `44 and both sides have a tough puzzle to crack. The German player is on their heels the entire game but still has interesting decisions to make. Great looking game and one of the best in the series, but not the best.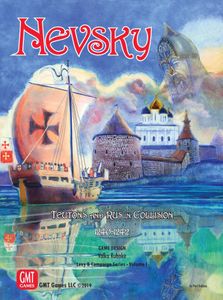 19. Nevsky: Teutons and Rus in Collision 1240-1242
Nevsky is a masterclass in designing operational games. In our most recent episode, we discussed how there was this weird barrier of entry into finally playing Nevsky. If you are like Rich and I, do yourself a favor and download the quick-start scenarios and just start pushing pieces around, you won't be disappointed. Can't recommend this game enough and I'm very excited to see where the Levy & Campaign series goes in the future.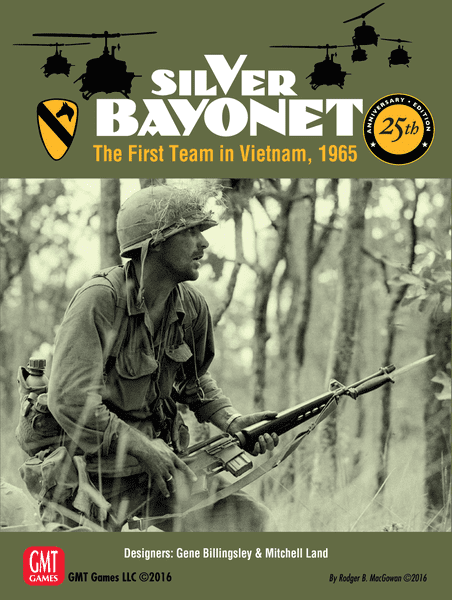 18. Silver Bayonet: The First Team in Vietnam, 1965
Silver Bayonet is surprisingly easy to learn and dive into and is one hundred percent worth it. The game is a blast to play with each side's tactics feeling different from the other, especially in the campaign game. The individual scenario cards are perfect for setting you up for the full campaign as well and play great solo. The map is gorgeous, the components are top notch and Silver Bayonet is one of the best Vietnam games I've played.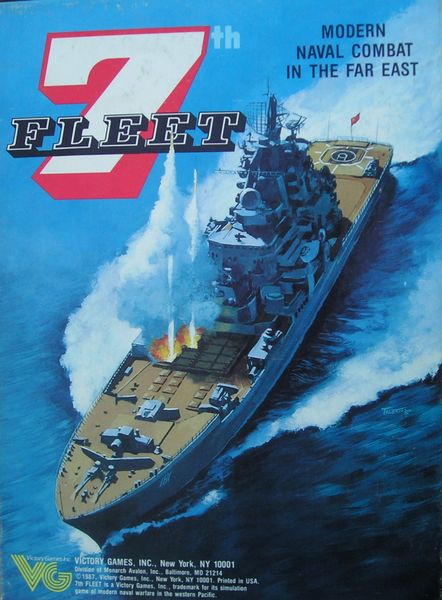 17. 7th Fleet: Modern Naval Combat in the Far East
7th Fleet is a huge game covering the Pacific that I've unfortunately only played once. That one game experience left a lasting impression on me and still ranks as one of my favorite wargame memories. Once things clicked, I knew that the Fleet Series of games could go down as some of my favorite wargames ever made. Tons of different units with lots of levers to pull. I really hope any revamp of this classic series doesn't change too many things just for the sake of changing things.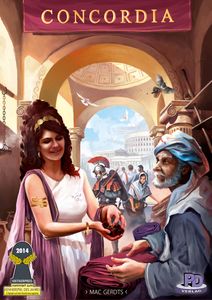 16. Concordia
I'll be the first to admit that the theme of Concordia is pretty soulless but the gameplay isn't. Concordia is an action-card drafting, hand management game where you expand throughout the Mediterranean region to produce goods Your action cards start out pretty basic but as you acquire new cards you unlock unique actions for future turns. The brilliant aspect of this game is action cards double as victory point cards at the end of the game and can really jell nicely with your overall strategy.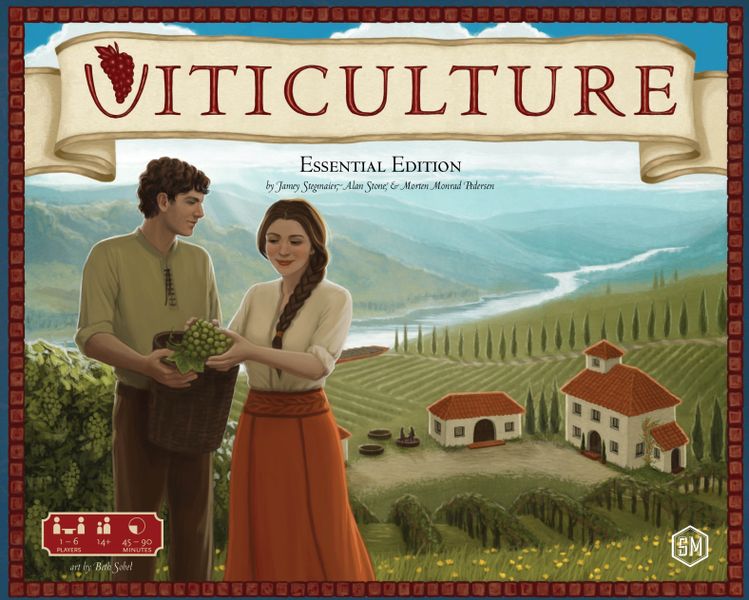 15. Viticulture: Essential Edition
With a great theme and amazing components, Viticulture was one of my first board game loves and still ranks among my and my wife's favorites. Viticulture is a worker placement game about producing wine, building up a winery and attracting visitors. Efficiency is key and I still can get surprised by a game ending faster than expected.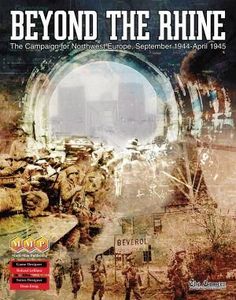 14. Operational Combat Series
If you are unfamiliar with MMP's Operational Combat Series ("OCS), OCS is a campaign-level series of wargames where supply management is an integral part of gameplay. Simply put, OCS is one of my favorite wargame series out there. When I first read through the rules, I thought what the hell am I getting into. But once I started to push counters and supply around the maps (all of which are great in this series) the game clicks. The rules surprisingly digestible, probably benefiting from being on version 4.x. OCS can serve as week, month, year long monster game covering a huge campaign or can be play over a few hours on the weekend depending on the scenario. My only knock against the series is the large campaign turns can take a very, very long time to complete and often times the other side is just waiting to do anything. Personal favorites in the series so far are Beyond the Rhine and Korea.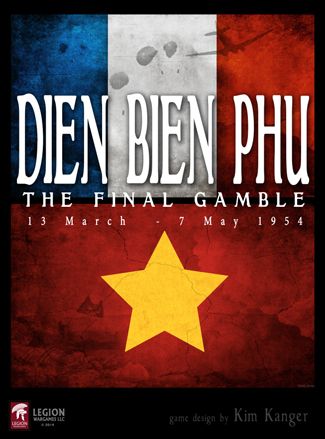 13. Dien Bien Phu: The Final Gamble
First off, whatever say about this game could never really compare to Bruce Geryk's fantastic video series that concluded with his video titles Dien Bien Phu – The Final Gamble (Legion Wargames) 2014. If you haven't watched it, check it out. Kim Kanger has truly designed something very unique and innovative with Dien Bien Phu. Supply, combat, encroaching trench lines, even topic are all super interesting and introduce some innovative game designs.
12. Here I Stand
Here I Stand unfortunately has two big hurdles to overcome: 1) you need six players; and 2) you need a full day to play. If you can overcome those two barriers, you are in for one hell of an experience. Here I Stand is a card-driven game with six different factions, most of which feel very unique from each other. It can certainly be a pile on the leader game but that just means you need to politic and choose when to take your shot. I've been lucky enough to play a handful of times live over the past couple of years and Here I Stand just gets better and better each time.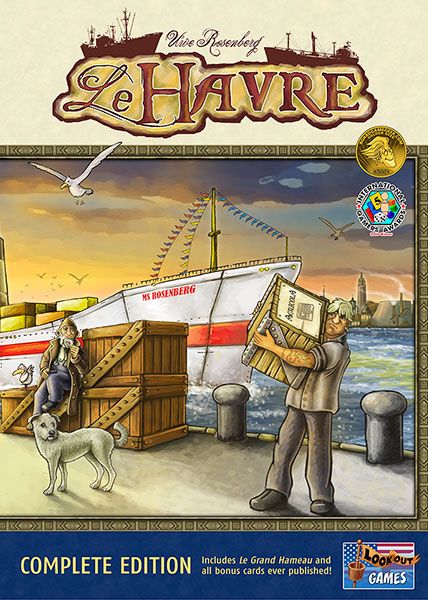 11. Le Havre
I absolutely love the tough the decisions in Le Havre. Your actions are actually limited in execution, you either take goods or use a building, that's it. You do that seven times over a round and then you have to feed workers. But the decisions offered by the piles of goods and available buildings make for extremely tight, difficult and just all around awesome game play. One of the best Uwe Rosenburg games for my money, but not the best…